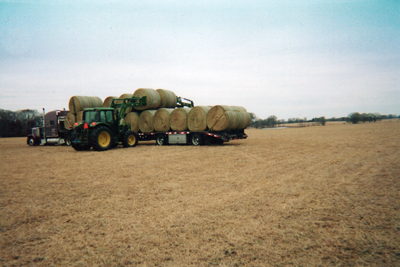 We specialize in small square, horse quality bales of Coastal, Tifton 85, and Jiggs Bermuda. Our barns have 40,000+ storage capabilities. We also offer 4x5 round bales of John Deere Net wrapped Horse quality and Cow hay.

All hay purchased out of the field or barn is loaded by
us at no charge.

All horse quality hay is fertiliized and weed free.

Call for pricing and availability.